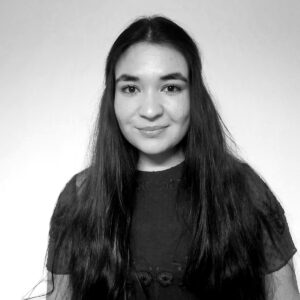 Ana Sobrino Santos is studying the B.S. in Biomedical Engineering in Technical University of Madrid (UPM), specializing in Telemedicine.
Her interests and experience include the management and design of databases in the health field, the design and implementation of telemedicine services, and the processing of metadata.
She has started her academic internship at the Life Supporting Technologies (LST) group in 2020, working on a comparative analysis of tools that allow the massive collection of data such as REDCap, OpenClinica or Formic. In addition, she is doing the definition and management of users and roles of the system, within the context of GATEKEEPER, and the implementation of projects in different health areas. Finally, she will develop in REDCap the questionnaires as part of those projects and the data validation rules, including its subsequent evaluation. She is also starting her Bachelor Thesis (TFG) in collaboration with the LST group on the design and development of a technological tool that guarantees quality in data collection from the GATEKEEPER project and the comparative analysis with other projects.
Contact: