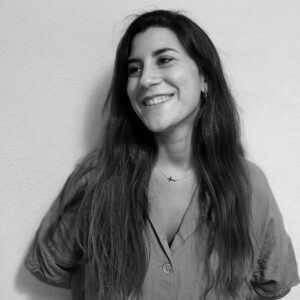 Alba Mª Gallego Montejo received the official Engineer degree in Telecommunication Engineering specialty in Electronic systems in 2017 and a Master in Telecommunication Engineering specialty in Biomedicine in 2020 both by Technical University of Madrid (Universidad Politécnica de Madrid – UPM) in Spain.
Since 2017 she has collaborated with LST Group, where she developed her final degree project, a non-immersive virtual reality tool that represents the Smart Home Living Lab, aimed at investigating the predictive planning of neuronal activity in a smart home environment. She has combined her master's studies with training in Angular-based web platform development, participating in projects such as Plan4Act, ACTIVAGE and OCARIoT.
Her final master project is framed in the OCARIoT project, where she has implemented a tool based on the Internet of Things (IoT) paradigm. This tool integrates all the components that make up the OCARIoT platform in order to monitor the nutritional, physical activity and sleep habits of children to encourage the practice of healthy habits. She is currently a researcher at LST-UPM, Spain, where she is working on H2020 European projects OCARIoT and Gatekeeper.