Personalised Health Services
We do design, development and validation of novel patient-centered health care services, highly usable and personalised, based on the paradigm of AmI for p-health. Our solutions cover main areas of chronic diseases, such as cardiology, endocrinology, neurology, oncology, and psychiatry & mental disorders.
Active and Healthy Aging
We develop Active and Healthy Aging services that improve the quality of life of older people. We empower and enable independent living for the elderly, by developing products and services that help to extend the time they can live independently at their own homes.
Accessibility
We work hard to create accessible technologies and inclusion for all; our work strives towards enhancing people's lives by narrowing down the digital gap. We are passionate about accessibility and strongly believe in creating products that will allow people to access and make use of information and communications technology.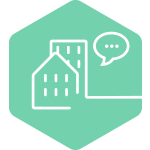 Smart Cities
We work in strategic partnerships with private and public stakeholders on a European level, in order to develop and deploy innovative solutions in the areas of ICT and transport, thus improving safety and living standards in and around cities. By employing experience and knowledge, our research keeps up with the latest trends and looks well ahead into the future.
Internet of Things
We work in Internet of the Things (IoT) strongly of the view that the intelligent connectivity of physical devices make it possible to provide a range of services and applications to strategically increase the efficiency of the everyday life and improve the quality of life.
Our process. From idea to launch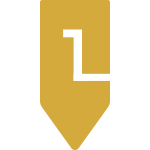 Conceptualise
Throughout our extensive experience with users (final and stakeholders), our dedicated team of researchers, designers and developers is constantly coming up with exciting new ideas based on the use of technology.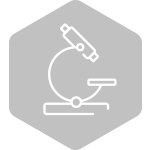 Research & Discover
We place high importance in designing with empathy. Through our User Centered Design philosophy we seek and identify needs and existing problems, research users and evaluate current and future technologies.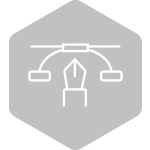 Design & Develop
We involve our users in our design process from day one, thus ensuring our systems are accessible and usable. Our team designs and builds intuitive interfaces that are both functional and engaging.
Test & Iterate
We have close relationship with user associations, hospitals and regional governments which provides us with direct access to end users to ensure our work is in continuous improvement.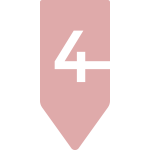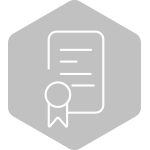 Deliver
We deliver products and applications that meet the highest standards set by the EU and are ready for a market launch.